Privacy Policy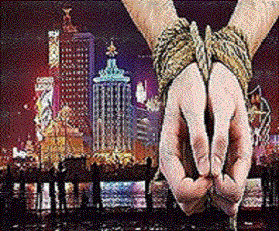 At Free20NoDeposit.com we truly value the privacy of our visitors. In order to provide the best service possible, we may need to collect data, but please know that any information collected on Free20NoDeposit.com or on any other site we operate is treated with the utmost respect.
Data is collected on an as-needed basis only. We aim to be fully transparent when collecting any data, and we will always seek your permission before doing so. We will also provide you with a specific reason for the data collection and how we plan to use it.
Any information we collect is only retained for as long as it is necessary to provide you with the requested service. Any data we store is kept on industry-standard secure servers. We protect all data against unauthorized access, modification, disclosure to third parties, loss and theft. Information may be shared with law enforcement agencies where appropriate and required by law.
As we have no control over the content of any third party website, please note that we cannot be held responsible, nor can we accept any liability for the content contained within any of these sites. Third-party sites may also operate different privacy policies, we cannot be held responsible for any misuse of your data resulting from the access of these hyperlinks.
You can, of course, choose to decline our request for personal data. Please note, that doing so may result in limited use of the services on this website.
By remaining on this website, you accept the content of this privacy policy and consent to the collection of data. Should you have any questions or concerns, please do not hesitate to contact us.