Tips to Withdraw Your No Deposit Bonus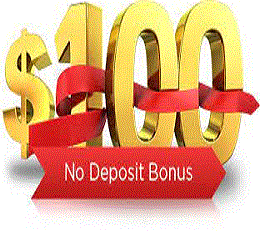 For nearly as long as their existence, online casinos have used promotions as tools to entice potential gamblers. Offers such as the no deposit bonus (NDP) give you a way to incentivize your risk and help get familiar with the casino's games. What's great is you can often withdraw free money with these promos.
Learn About the Types of Bonuses
Before even thinking about withdrawing, you need to be able to differentiate between bonus types. The four most common are as follows:
No Deposit Bonus : This is when a casino gifts you a bonus without it requiring a deposit. This offer can be either cashable or non-cashable. Non-cashable can be in the form of credit (tokens), free plays and free spins. In most cases, all that is required for you to be eligible for this type of bonus is a registered account.
Cashback Bonus: Refers to when an online casino gives you back a percentage of your loss, usually in the form of real money or credit.
Match Bonus: A casino will match your first cash deposit, either in its totality or a percentage, and give it to you as a bonus.
Loyalty Bonus: These are extra perks you get for being a loyal member of the online casino. You get additional spins, gifts, free play, and credit.
Understand the Bonus Terms and Conditions
Wagering Requirements: These are stipulations you must meet before you can withdraw your winnings. In most cases, they're in the form of a multiplier. For instance, you'll be required to wager at least ten times (x10) before you can withdraw your winnings excluding your no deposit bonus. So if you have a cash gift of $10, you'll need to make $100 ($10x10) before you can make a withdrawal. However, this may also be dependent on the games you wager on. Games like roulette and blackjack will contribute a smaller percentage towards the wagering requirement than slot games - i.e. 10%.
Game Limitations: No-deposit bonuses are given out to customers so they can have a taste of how the casino works. This does not mean that the player will have access to all games in the casino. Game limitations refer to these restrictions. They may also refer to what percentage a game contributes towards the wagering requirements and how many times you can wager on a single game.
Maximum Withdrawal Cap: Many online gambling establishments have cash withdrawal limits. Generally, the maximum withdrawal cap is both time and amount dependant. For instance, you may only be permitted to withdraw a maximum of $1000 per week. If you have any cashable promos, you may find that there is an additional cap placed on them.
Using the above information, you should be able to read the promotional terms and conditions at a casino before you accept a bonus - as the choice is yours. Using what you've learned above, you can also choose to find promotions where it's possible to easily meet the terms - i.e. a 20x wagering requirement is better than a 60x wagering requirement. Just remember to have fun and if you're just using the no deposit offer to test out the casino, then don't worry too much about trying to turn it into free cash.