5 Highest-Rated Casino Software Developers
Casino software is the most critical element of the $46 billion online gambling industry. Without the important digital code they provide, the sector wouldn't even exist. Software developers spend years developing, as well as maintaining, a variety of platforms, interfaces and features to host and facilitate gaming sessions.
Security and Reliability of Casino Software
The reliability and security of these platforms are absolutely vital to both companies and consumers. Even a minor issue could snowball into a major crisis. As such, it is important for gambling companies to purchase or license casino software from the best software developers in the business. Even for end-users, this information could help them to play with peace of mind.
With that in mind, which are the best developers of casino software in the gambling sphere?
Microgaming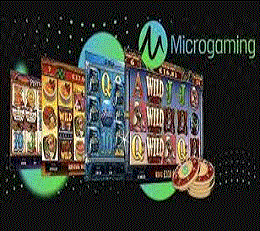 The Isle of Man-based company is arguably the best software developer in the business. Established in 1994, its software is independently audited to ensure the integrity of results. The company is quite particular with its partners - it maintains a list of blacklisted online casinos which it refuses to work with. It boasts of well over 600 casino games and slot titles, including Mega Moolah, which is the most lucrative progressive jackpot in history. The organization's culture of innovation has seen it presented with the Digital Gaming Innovation award by the Global Gaming Awards for its work in Virtual Reality and Wearable Technology. Unfortunately, the company's wide range of products is not available to American consumers.
Playtech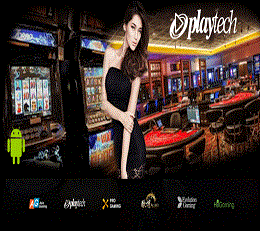 The company is reputed to be the largest casino software developer in the world. It boasts of a bevy of high profile clients such as betting powerhouses Ladbrokes and William Hill. It also provides gambling data analytics solutions to regulatory and government agencies, such as the Ontario Lottery and Gaming Corporation (OLG). Aside from casino games, the company's platform provides integrated wallet functionality, marketing data and other innovative features. The company is headquartered in Isle of Man, but its development team is based in Estonia.
Netent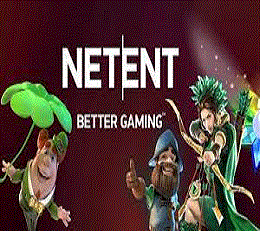 Net Entertainment is best known for its roster of slot machines using licensed characters from Hollywood films and TV shows. It was also a pioneer of non-downloadable, Java-based casino games. The company, which was established in 1996, is listed on the Stockholm Stock Exchange. It has a wide range of products which include blackjack, roulette and scratch cards. It also offers one of the highest payout percentages in the industry at approximately 60%, which has been approved by the Malta Gaming Authority of Malta and UK Gambling Commission.
Betsoft
This fast-rising newcomer is dominant in the 3D slots niche, which is based on popular themes such as the Wild West, mad scientists and naturally, Las Vegas. Established in 2010, the company's large inventory of cinematic 3D games is wholly produced by its talented in-house team of coders, engineers and animators. The Malta-based firm also licenses out a full-featured casino management suite.
Yggdrasil Gaming
Despite being one of the newest players on the block, the 150-people strong company is quickly gaining a reputation for its high-quality lotto, Keno and video slots products. Its products are developed using HTML5, which allows it to create feature-rich games in HD environments. Once the company expands its small library of titles, it will be a force in the i-gaming sector.
The i-gaming industry is still at its infancy, and many new software developers are entering the market as even as you read this. The positions of the cited casino software companies are not set in stone - they could very well be overtaken in the not too distant future.